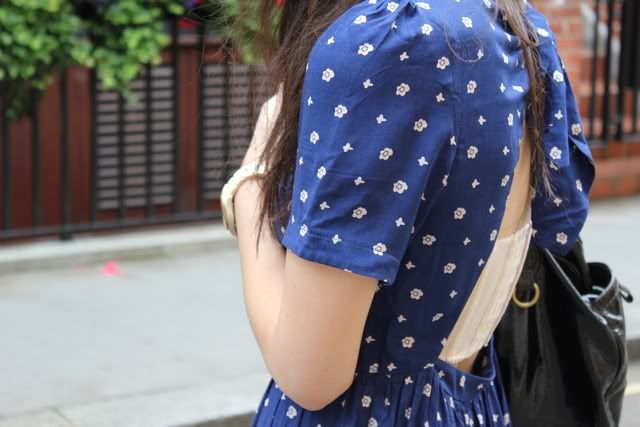 day 1: Karen Walker dress and trench, T by Alexander Wang cardigan, Topshop loafers, Marc by Marc Jacobs bag, Triwa watch
day 2: Karen Walker dress and sunglasses, Topshop sandals, Marc by Marc Jacobs bag, Triwa watch
London.
After thirty-four long hours of travel, we finally touched down in London! Arriving just shy of 6am, the hotel was the first port of call as bags were dropped off, so that the sight-seeing could begin. Ironically it seemed that after escaping the Wellington winter, what greeted us was rain, rain and more rain - I suppose one might say, a typical English summer?
Equipped with umbrella's, we walked down to Westminster Abbey and the Houses of Parliament, before crossing the River Thames to jump on the London Eye. Having been to London before, and not having taken in the sights, aside from a brief stop at Buckingham Palace, it was incredible to see the heart of London in all its glory, from such a height. Following this could probably only be described as a blur of shops, cafes and restaurants in central London, catching up with old friends and relishing in walking down quaint little side streets. Considering my complete lack of sleep over the past two days, and the long distances my feet have carried me on so far, I'm surprised that I'm not a walking zombie yet!